Centre Of Resource Development Of Educators is the initiative of educators, Dr Suresh Nair and Mrs Deepa Desai. The initiation of NEP 2020 has brought in new dimensions in the field of education, which most of us, as principals, teachers, students or the parents are equipped to adapt to. However, a little support, a small push can do wonders. An experienced helping hand is what is needed to achieve the desirable goals. It is this thought, that led to the inception of 'CRDE', to help the teacher community to grow, explore their talents which in turn will be beneficial for the students thus raising the bar of education as well as educational institutions. CRDE believes that teachers as facilitators are the most effective medium towards progress and development.
As a 'Gift' and 'Friends for life', Centre of Resource Development For Educators (CRDE Trust) was formed on 5th of October 2021.
CRDE membership is open to school teachers, principals and independent educators, ultimately, beneficial to the students. 
Objectives:
To empower Individuals. 

To organize and provide unique, innovative, and progressive ideas to help educational institutions move ahead and serve all the stakeholders. 

To promote and work towards the UN SDGs.

To build individuals and communities with sustainable skills, values, and initiatives through refined and extensive research and assessment.

To become effective solution providers in the field of education and development sector with up-to-date mentoring, training, and information.

Partner with the corporate sector to seamlessly and effectively drive social, cultural, and educational programs and projects.
Vision
To be the centre of possibilities for educational, corporate and social organizations in bringing sustainable development towards economic, literacy, inclusion and individual aspirations.
Mission
To become an exemplary centre and partner effectively with

the National and International Educational Institutions, 

teacher community, 

parents.

To help in achieving the UN SDGs which

aims to "

ensure inclusive and equitable quality education and promote lifelong learning opportunities for all

", in other words "

a plan of action for people, planet and prosperity

".

To a

id in the preparation of students of all levels to be responsible citizens, good workers and faithful family members.
Overview of Initiatives
Centre Of Resource Development For Educators, primarily focuses on exploring self, building upon innate and dormant talents thus resulting in capacity building of teachers as well as other stake holders through empowerment, encouraging research and innovation. An overview of the initiatives for the stake holders is:
Resource Building Team 

Opportunity to offer valued-added support through community projects

International Exposure and Global Recognition 

Placements

Support and Guidance for Research and Survey initiatives
Additional learning resources centre

Scope for school education funding

Higher education scholarship guidance

Earn and learn

Fellowship programme

Home schooling
Conduct Survey, Research, and Assessment towards identifying learning gaps

Partnership programme with Universities, Institutions abroad

Provide scope for global recognition

Provide placement services

Training and Counselling services
Implementing partner for CSR projects
Dr. Suresh Nair, joined Vivek Vidyalaya and Junior College as Principal in the year 2006. Prior to this, he was working as a Junior College Teacher in Physics for K.C.College, Churchgate, Mumbai for about 18 years. He has guided thousands of students in the subject and is instrumental in popularization of science among the school and college going students by conducting various Olympiads.
Dr. Suresh Nair is an able administrator and a perfect educationist, whose visionary endeavor in the field of education paved the way to fetch him an array of accolades such as:

        •  Maharashtra State Best Teacher Award (Rajya Shikshak Puraskar) from the
            Government of Maharashtra Read More
KNOWLEDGEABLE, INSIGHTFUL, HARD WORKING, DETERMINED are just some of the words that describe Mrs. Deepa Desai. She has been in the field of education for the last 36 years and is a recipient of awards for her work.  She has a Master's degree in Chemistry and has done her PGDME from Mumbai University. Read More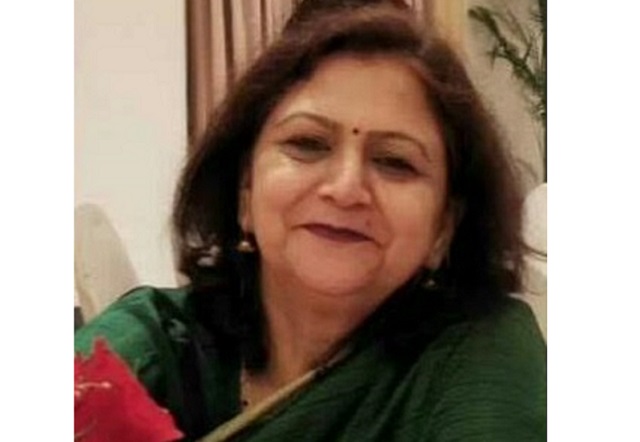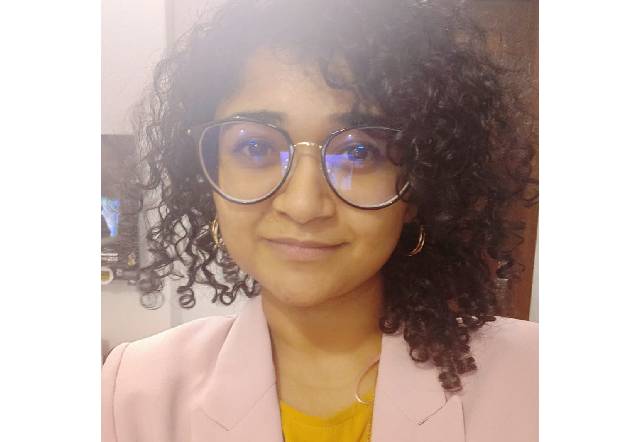 Ms. Pavitra Desai – holds a Masters in Applied Psychology from Mumbai University and a postgraduate diploma in Counselling from Xavier's Institute, Mumbai, She is currently conducting an ongoing research on Neonatal Hypoglycemic Brain Injury for children and adolescents since 2019. A scholar and a sort after psychologist, she was invited as a Speaker at the 6th annual meeting on Interstitial Cystitis / Bladder Pain Syndrome on Cognitive Behavioural Therapy. Read More
Mrs. Bindu S Nair
holds a Bachelors Degree in Commerce from University of Mumbai and Programme Coordinator of Science Olympiad Foundation, New Delhi.
Read More
_
Dr. Aditya M Save (Co-founder, Agilio Labs)
Aditya Save is an educator, executive coach & an entrepreneur. He has over two decades of corporate experience in India and other developing markets across consumer goods, healthcare and digital technology companies. As a business coach, mentor and angel investor, he works with young companies & teams helping them grow their business disruptively and discover value for individuals and teams. Read More